When I am bored and feeling lazy (for instance, when I am fighting a head cold and am sitting on the couch trying not to die) I will sometimes watch a show called "Ghost Adventures." This is a show on the Travel Channel that is, frankly, embarrassingly stupid. Andrew mocks me mercilessly every time he finds me huddled under a blanket on the couch with this show on the TV.
The host is a frat boy who wears black, appears to fake tan, and styles his hair into a ridiculous looking Faux-hawk. He spends a lot of time yelling at the ghosts saying things like:
"DID THE WHITE MAN HURT YOU HERE? ARE YOU ANGRY?"
"DID YOU GET TORTURED BEFORE YOU WERE KILLED?"
"WHY ARE YOU PUSHING OLD LADIES DOWN THE STAIRS?? HOW ABOUT HURTING ME INSTEAD!"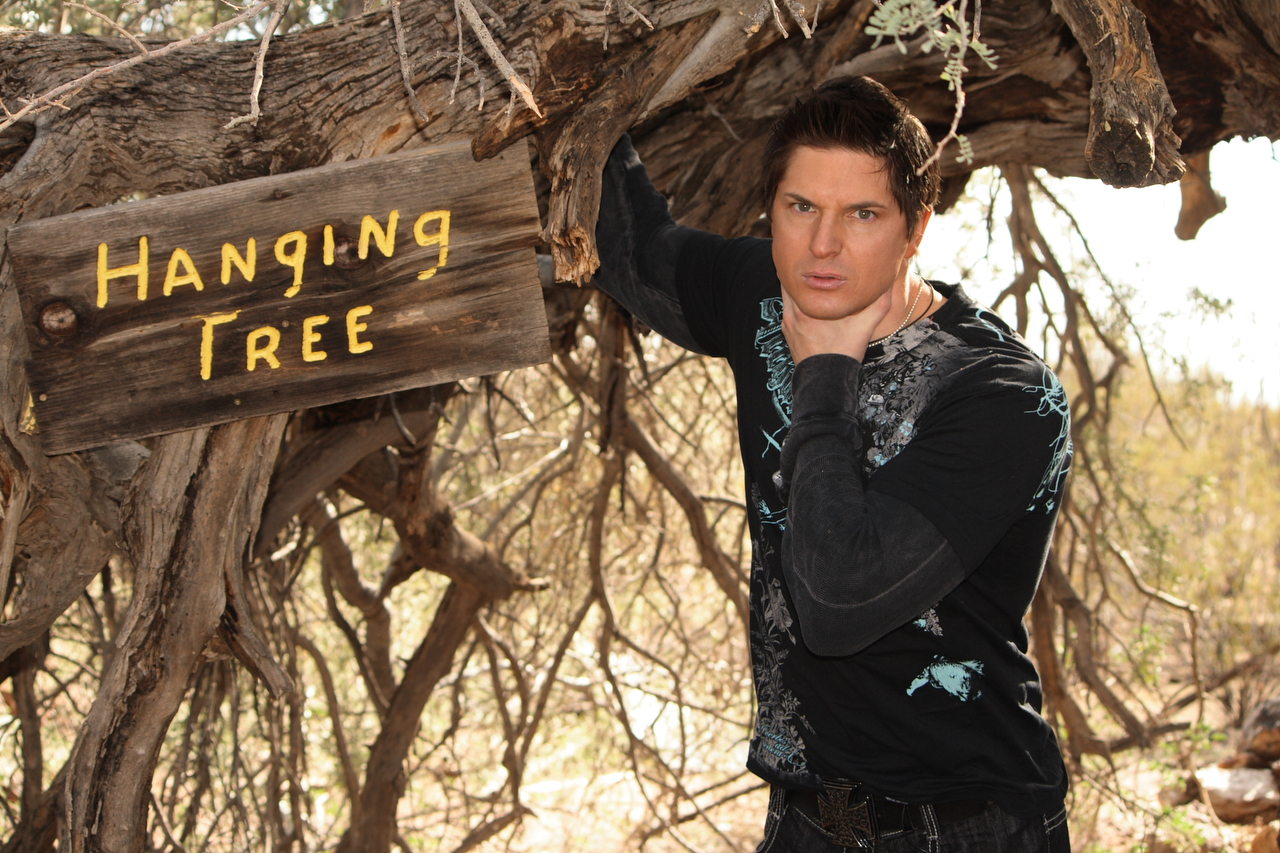 DID IT HURT WHEN THE ROPE WENT AROUND YOUR THROAT?!
And then some mutterings: "Woah. Dude. I just felt something." "We are now entering hell..." "*bleep bleep* dude. It just got freezing here."
Much of the show focuses on EVPs- being able to hear ghosts speaking through white noise on digital recorders. You can hear things that sound like "FUZZ FUZZ FUZZ." Which somehow ends up being "I KILLED SIX KIDS."
I have decided that if I were a ghost and this dude was yelling things at me in the house I was haunting, I would pour all of my energy into getting the following to him: "Your Hair Is Stupid!"
Of course, they would probably interpret it as "I KILLED PUPPIES."